Cottonwood's November 15 regular council meeting focused primarily on the use of funds provided by the Community Development Block Grant program.
CDBG provides funding for community development and housing in rural Arizona with $1.2 million allocated to Yavapai County and $400,000 to the City of Cottonwood. A variety of beneficial projects are eligible for CDGB, such as community housing, public safety, and neighborhood redevelopment.
The first item on the council's new business agenda was submitting proposals for this grant, including:
Providing housing for veterans and seniors through Elevate to Thrive, a nonprofit created by Rachel Collins. She raised the issue of residents having to compete with short-term vacation rentals.
Optimization of Yavapai Cottonwood Division Community Health Center's electronic health system, specifically to meet the quality measures of Federally Qualified Health Centers and measures of Medicare and Medicaid Service Centers, in order to be able to open their doors to more members of the community.
Expand Verde Valley Habitat for Humanity's essential home repair and down payment assistance program.
Funding for repairs to the Verde Valley Senior Center building, whose brick structure is deteriorating.
Build an outdoor fitness court in one of the city's parks or along a network of trails. Although the recreation center is available, it is not accessible to all members of the community, but an outdoor facility would be accessible to all.
Acquire a property for supportive housing to manage or rent to a local non-profit organization.
Create a bicycle and pedestrian safety plan for people dependent on these modes of travel. This plan would identify and prioritize areas for improvement, particularly at key intersections.
Applicants have completed a pre-application form which will be compiled and reviewed. More information will be provided at the January 2 hearing.
Next on the agenda was the approval of a letter to the Legislative Housing Supply Review Committee from Shannon Boone, Housing Manager for the City. The letter addresses the issue of affordable housing and maintaining local control by opposing zoning legislation by right. All council members were in favor of signing the letter after a roll-call vote.
Place Clemenceau
The next item on the agenda was to be consideration of a single-family residential zoning change to a planned zonal development to allow for 397 multi-family dwellings, 19 single-family dwellings, medical offices and a storage facility on W. Mingus Ave, also known as Place Clémenceau.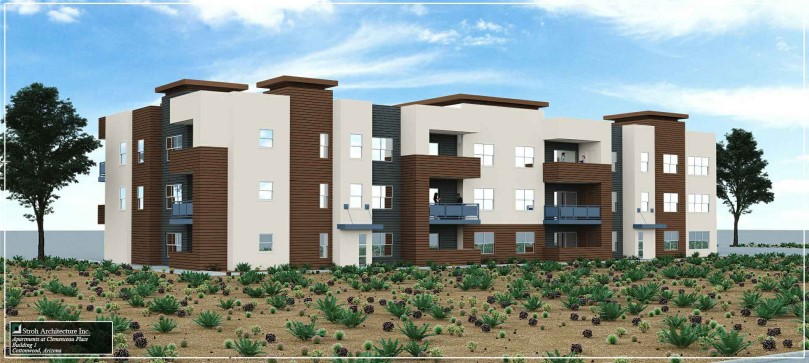 As the applicant withdrew his zone change request before the meeting, this point was not considered.
It was not immediately clear why the developer pulled the app at press time.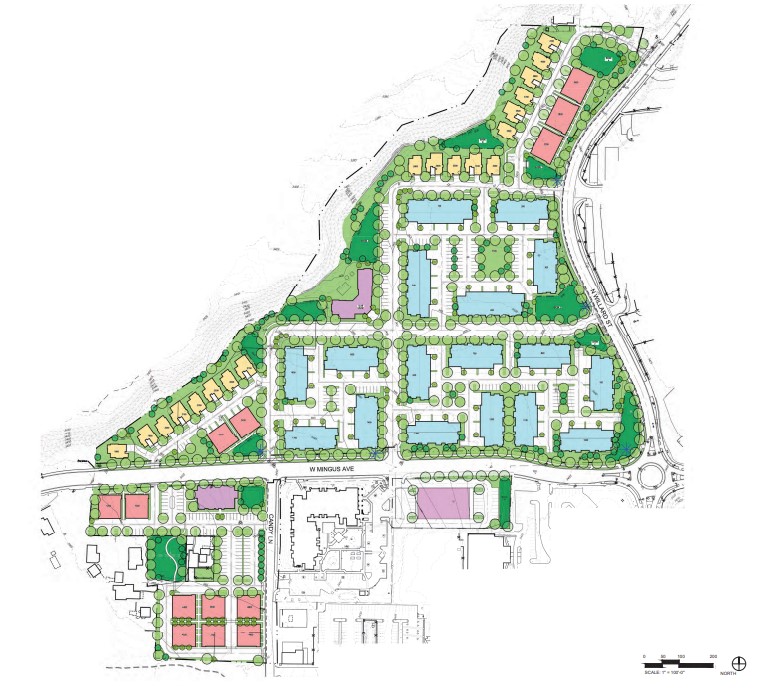 Apartments on Birch
Gary Davis of Community Development submitted an application to change the zone from very low residential to high residential density at 1642 and 1644 E. Birch St. All council members voted in favour.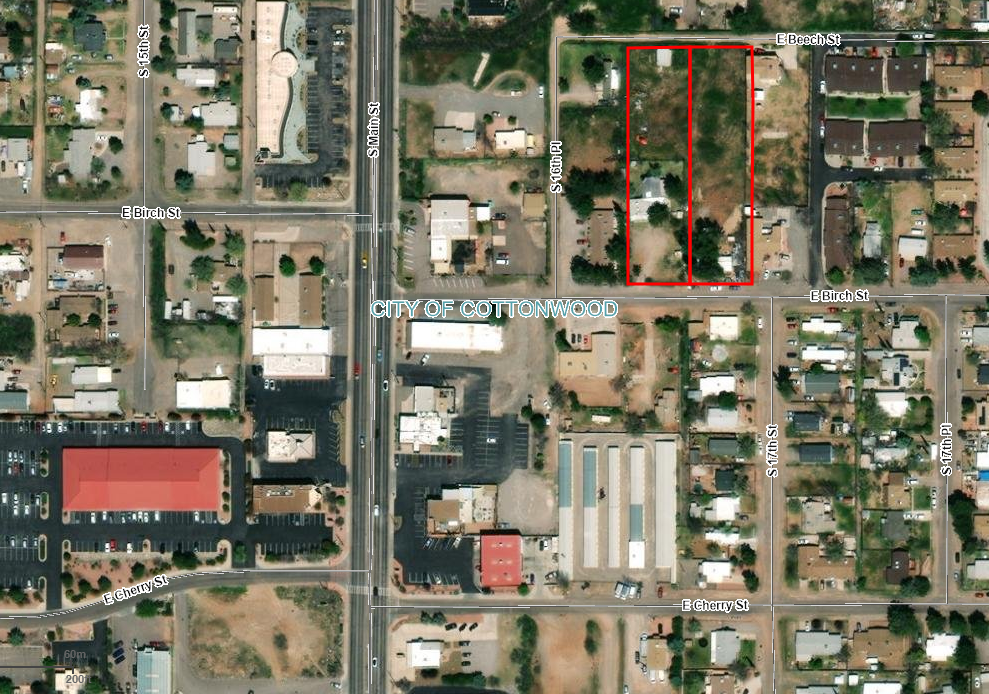 The proposed complex for the approximately five-acre area will be called the Village on Birch. It will offer 40 multi-family units including eight efficiency units, 16 one-bedroom units and 16 two-bedroom units. Each unit will have a private patio, carport and washer/dryer.
Davis also submitted the application to change the zone from farm residence to multi-family residence at 1642 and 1644 E. Birch St. All council members voted in favor.
The majority of the evening's business focused on housing and the lack thereof, particularly in relation to zoning changes to accommodate the creation of new housing estates.
It was also the last meeting of outgoing councilors Michael Mathews and Doug Hulse. Neither councilor stood for re-election this cycle.