SHREVEPORT, La. — Athletes ages 5 to 22 with visual and physical disabilities competed in track and field events during the annual Louisiana GUMBO games Friday at Lee Hedges Stadium.
The North GUMBO (Games Uniting Mind and Body) track and field competition encourages athletes to be independent and confident. Events included the shot put, javelin throw, discus throw and race.
GUMBO North is a competition sanctioned by Move United so athletes participating on Friday have the opportunity to compete in the Move United Junior National Championships in July in Denver, where 250 athletes from across the country will compete in seven sports, including track and field. .
GUMBO director Dianna Watson believes that sport is a way for student-athletes to achieve independence.
Athlete Tyler McComic has been competing for seven years and has competed in two United Nations Junior National Championships. His goal is to keep improving every day.
Brothers Camden and Brantley Flowers, both 8, competed in races and the long jump, returning home with multiple ribbons.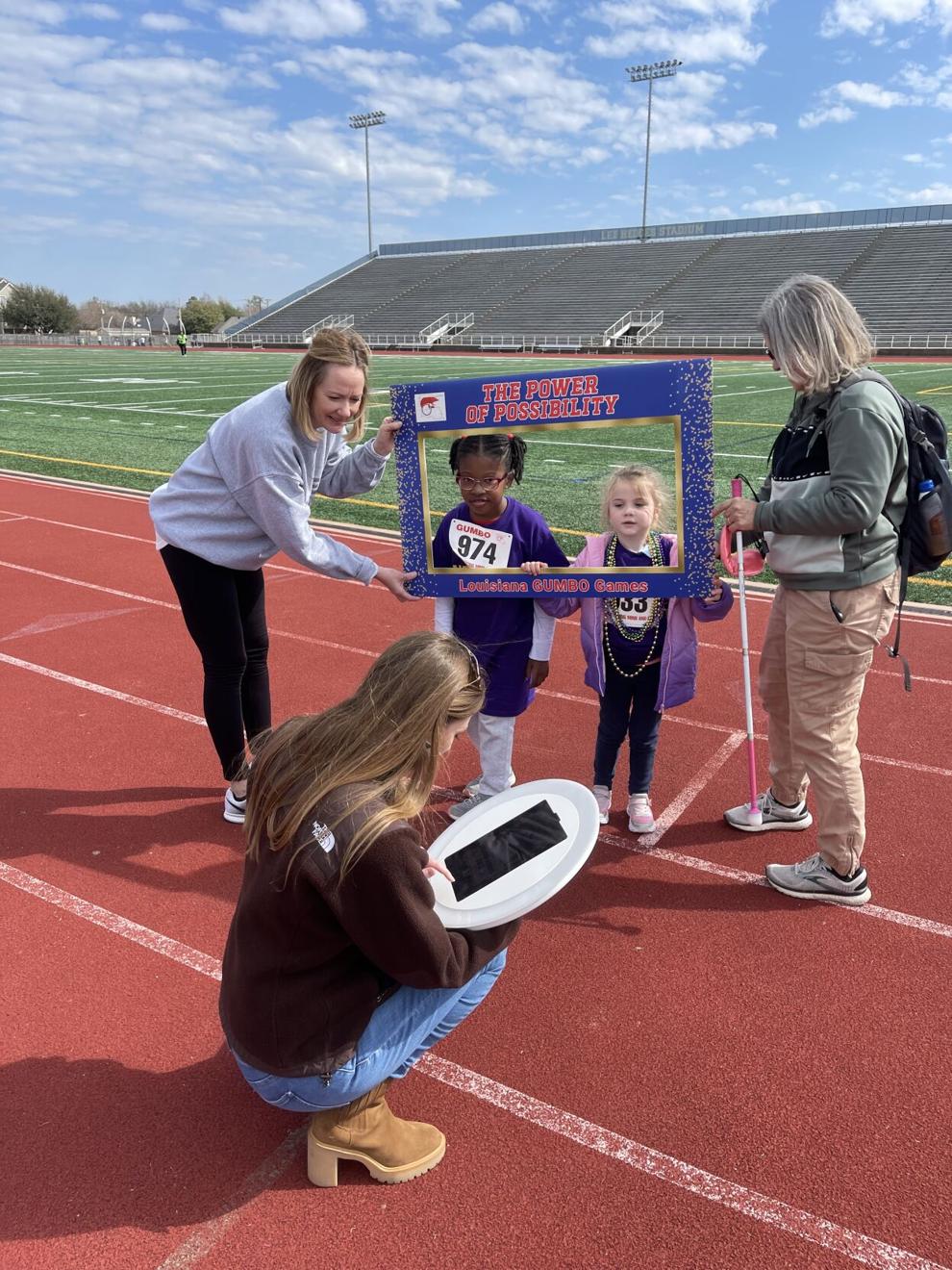 Another participant, Ember Gibson, 6, had the most fun in the long jump.