Erin Mammel thought she would be safe waiting out Hurricane Ian with her sister in their first-floor apartment; she was not.
After receiving an evacuation notice from his apartment complex, The Place at Alafaya, Mammel attempted to vacate the property. She said within 30 seconds the flood went from 3ft to 5ft and her SUV almost filled with water. The water shut down his car and the pressure outside kept his doors and windows closed. She was stuck with the water rising to her shoulders until she finally opened the door and used her body to get out.
She said being trapped left her traumatized.
"I almost lost my daughter that day, so I'm hysterical," said her mother, Hollie Mammel. "I am very upset."
Erin Mammel said the situation affected her mental health. She said she was more stressed and overwhelmed than ever, and she wasn't the only one.
Many residents of The Place, like the Mammels, lost their cars, belongings and apartments. Now they have to process the emotions of what they have been through. They think their stress could have been largely avoided if The Place had warned them that they were living in a flood zone earlier.
Residents said they asked the administration if they lived in an evacuation zone or a flood zone before Hurricane Ian, but said The Place informed residents it would be safe and not a flood zone. A day before the hurricane, the administration sent a message to several residents saying they could park their cars high in the event of flooding.
"They emailed only some residents the night before saying they were prone to flooding and suggested parking their cars near the gymnasium," said Shannon Mammel, Erin Mammel's sister. "But they didn't send it to us, so we didn't know, so both of our cars are a total loss."
Hollie Mammel said The Place exposed residents to a dangerous and avoidable situation.
"And those people with little babies?" said Hollie Mammel. "I've seen people with toddlers and 3-4 year olds, and they're in there with… sewage… or, you know, a swamp in there, you know; it's Disgusting. It's swamp water and an alligator swimming around; they got their babies in that shit."
Erin Mammel's parents say they would have sent their daughters home if The Place had told them.
"The most important thing is her safety. They didn't care. My daughter is going to have nightmares about being stuck in the car for a long time," said Erin Mammel's father, Glenn Mammel. "We would have gotten the girls and the cars out if they had warned us."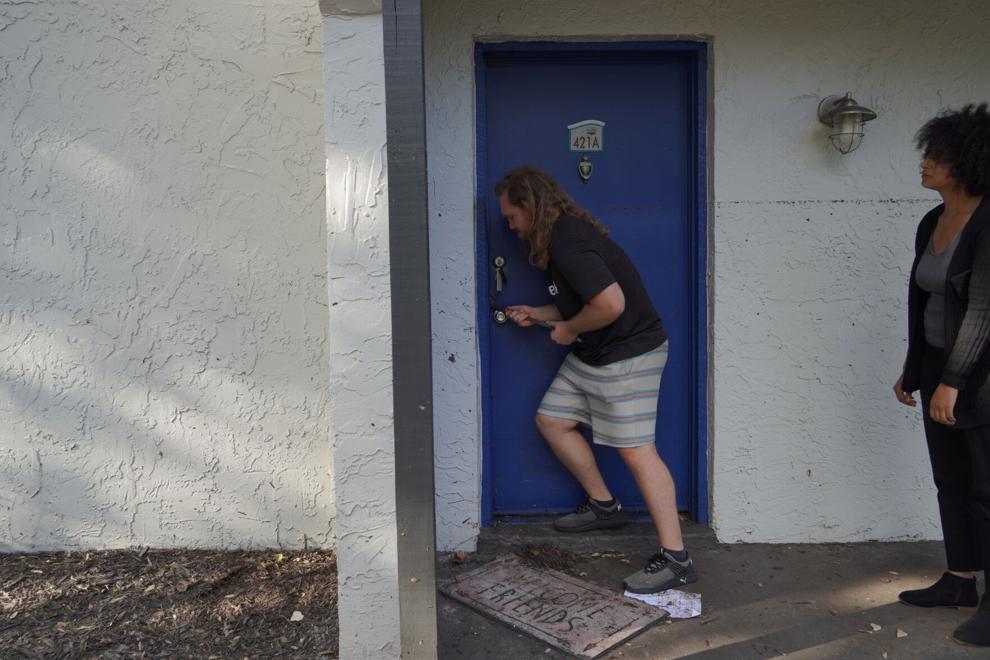 Sunsaree Vanaken, a recent UCF graduate, said she was troubled by the way The Place administration handled the situation.
"If they had had the previous flood during Irma you would have thought they would have warned all residents to evacuate early because they gave us five hours notice via text message after the flood had already started. ", said Vanaken. "So no one's here to watch us in case something happens?"
Rachael Gonzalez said she had to choose between being electrocuted while walking in water or staying in her apartment with no electricity and little water. Gonzalez said The Place emailed and texted, but she wouldn't have known if her phone was dead.
"A word of advice: if you're new to the Florida area, like I was four years ago, definitely look at FEMA and the floodplains; apparently this isn't the first time it's been flooded," said González said. "When we signed up for the lease, that was one of my questions, and they said 'no, it's not a flood zone, you'll be safe', and I was wrong."
Materials science and engineering junior major Nicholas Pareis said The Place sent the evacuation notice when the flooding was already at shoulder level.
"I don't think anyone up there expected this to happen to their apartment, so their cars slowly flooded," Pareis said. "That's why you see so many cars there because they weren't told to evacuate. They were just waiting a bit, and slowly it got to a point where they couldn't get out."
Pareis said that for now he was emotionally drained. At first he couldn't get his car out because the roads were flooded and he had to walk several miles between The Place and the hotel he was staying at.
"I feel very trapped and exhausted trying to figure out what to do and where to go, and it was already very difficult to find a place," Pareis said. "We had to move 20 minutes away, which is difficult because The Place was right across from campus, and now we have to figure out how to set up the new place, and there's so much to do."
Since the hurricane, Erin Mammel has been in communication with UCF Counseling and Psychology Services and said it has been helpful. She hopes to get help from the emergency fund and a loaner laptop.
At CAPS, Vanessa Stein, a licensed clinical social worker and associate director of Outreach & Prevention, said counselors help students who have had the experience of going through a hurricane. She said students were asking about academics, housing and what's next for them.
Stein said they've also created new, specific drop-in spaces to ensure they have time and space for students affected by the hurricane. She said it's a place students can come to when needed for more support, and a list of those things and times can be found on their website and social media.
"Home spaces … include things like drumming for a hurricane and also playing with legos for stress relief, and there are both virtual options and in-person options," said Stein said. "And that will happen over the next week or two."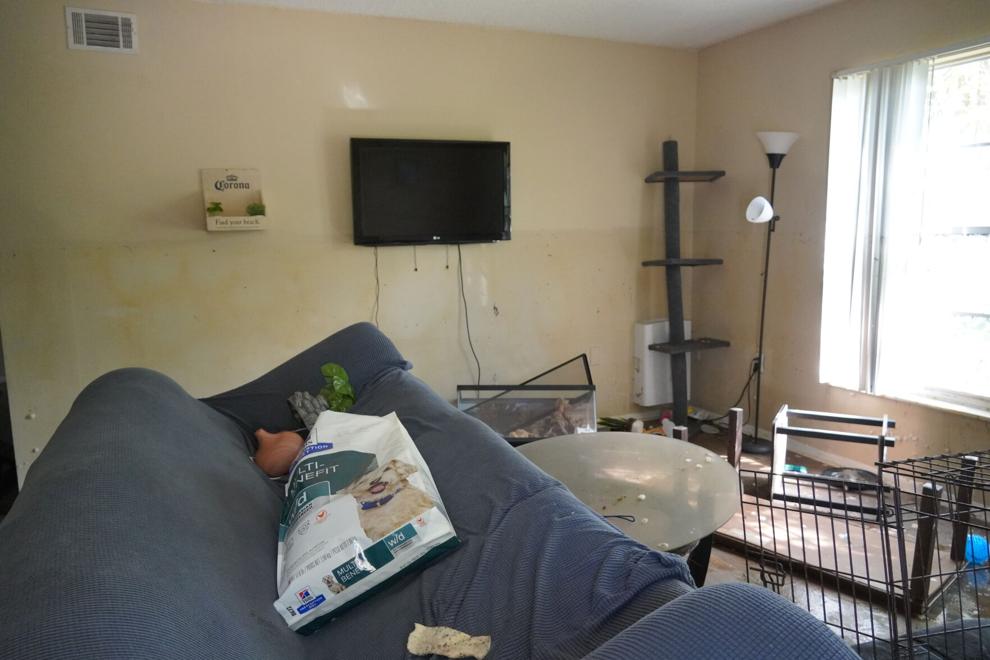 Stein said they are also working with their campus partners, particularly Student Care Services, to help call in students who may have indicated they are having difficulty.
"We have resources that have been put together by the university, so there are apartment complexes in the community that have said 'we have openings'. There are also hotels that have offered discounted rates for students, but they would have more specific information," Stein said.
Stein also said that students have essential resources they can take advantage of from the UCF Mobile app.
"In the UCF app, there is a wellness section that includes both Therapy Assistance Online, or TAO, and TogetherAll. The TAO is our online program with specific modules for weathering the storm, and TogetherAll is our online peer-to-peer support forum facilitated by licensed counsellors," Stein said.
Stein said these are easily accessible ways for students to get mental health support in their spare time and from their phones.
The students look to the future but will not forget what they have experienced.
Allyson Langston was accepted to UCF for business funding, but said she took a year off to settle. Langston said one thing she won't forget is that when she was trying to escape the flood and the winds, she saw a mother with two children holding one baby, and the other toddler slipped from mother's hand in flash flood. Langston was able to grab the little girl and stop her from flying away.
Langston is still emotionally affected and doesn't know when she will be okay again.
"Honestly, I've been a train wreck this whole time because we're on such short notice to figure it all out," Langston said. I feel like it's going to be okay at all; my whole life is going away."
In hopes of trying to rebuild their lives, some of the affected students have created GoFundMe campaigns, including Langston and Erin Mammel.