On July 20, a shooting at Centennial Park Campground in Anchorage seriously injured a suspect and an Anchorage Police Department officer and saw camp residents flee for their lives. The shooting became the latest in a series of polarizing incidents at the campground, which has been plagued by violence, bear trespassing, a lack of city services and flooding since the administration Bronson abruptly repurposed it as a sanctioned homeless campsite. in June.
The shooting sparked shock and outrage among homelessness advocates, political leaders and members of the media. But a member of the Assembly saw a silver lining.
Speaking on The Mike Porcaro Show on July 21, the day after the shooting, Assemblyman Jamie Allard noted that the shooting "could have happened anywhere in our city." Allard said she was grateful the shooting happened in Centennial Park because the suspect, whose vehicle was in a parking spot at a campground, was unable to get away. "The place where it happened was probably the best place it could have happened," Allard told Porcaro.
Audio is embedded below:


Centennial Park Campground is located in the Muldoon neighborhood of northeast Anchorage, right next to a residential neighborhood and within walking distance of Muldoon Elementary School. Muldoon is known for its diverse population, parks, and thriving commercial strip on Muldoon Rd. The neighborhood, which lies immediately south of JBER, is home to many service members and their families.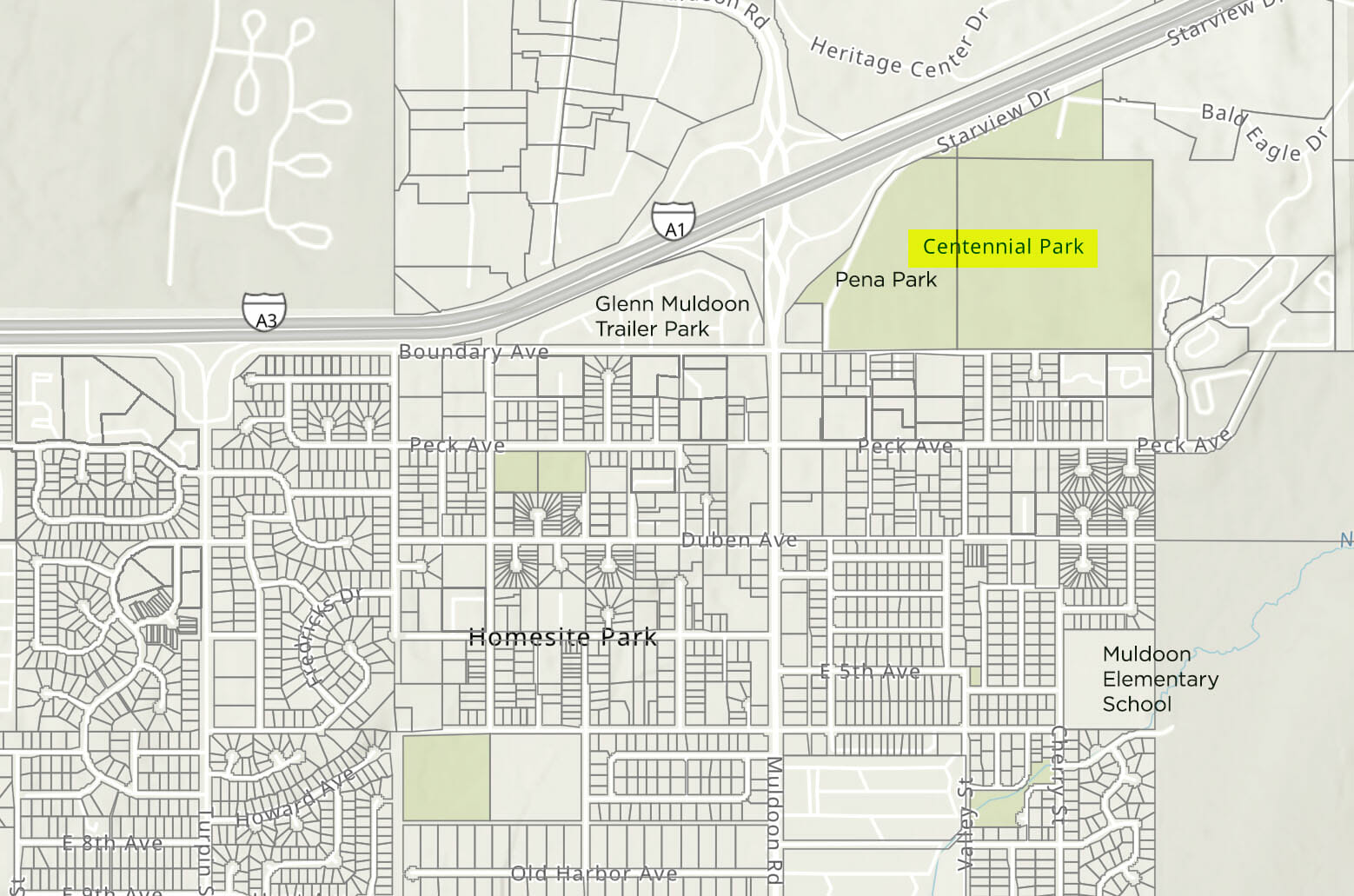 Map of northeast Anchorage, showing Centennial Campground
On July 21, the same day as Allard's remarks, the Salvation Army began moving children staying at Centennial Park out of the campground.
In response to the shooting, organizers at Pena Park Market, a staple of Anchorage's Hmong immigrant community, declared on Facebook that they would consider moving the market due to its proximity to Centennial Park. Following a vote by sellers, the market remained in its current location.
Muldoon is represented in the Anchorage Assembly by Forrest Dunbar and Pete Petersen. Asked by the Landmine about Allard's claim that the Centennial Campground was the "best place" for a shooting, Dunbar replied that he had no comment. Petersen replied, "There's no better place for a shooting to happen anywhere."